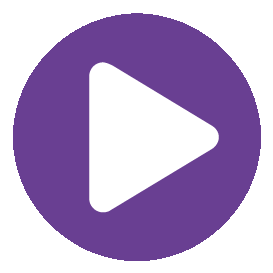 Leadnow | August 23, 2016
Pros and Cons of Online Voting
To prepare for our presentation to the voting reform committee on August 30th, we asked our community what they thought about online voting, mandatory voting and lowering the voting age. Here are the pros and cons of online voting that we provided in the survey.
Arguments for online voting
It might help boost turnout, especially among youth

It would make voting more accessible for the elderly, people living with disabilities, people who are out of the country or travelling on election day, etc.

It would help results be tabulated faster
Arguments against online voting
There are security and privacy concerns. While some experts say we have the technology to make it secure, there have been instances of security breaches in online voting systems. If a security breach did occur it could mean an entire election result would be thrown out.

Voting at home would mean Elections Canada staff could not ensure voters were able to vote in private, and free of intimidation.

Research studying the link between online voting and turnout is mixed. We can't conclusively say it would help improve turnout.
Sources
Barnes, Andre, Dara Lithwick, & Erin Virgint, 2016. Electoral Systems and Electoral Reform in Canada and Elsewhere: An Overview. (Library of Parliament). http://www.lop.parl.gc.ca/Content/LOP/ResearchPublications/2016-06-e.html?cat=government
CBC, 2015. Why hi-tech voting has low priority for Canadian elections: http://www.cbc.ca/news/technology/why-hi-tech-voting-has-low-priority-for-canadian-elections-1.3218476
Craig, Meaghan, 2015. Elections Canada: 'There are no real plans to introduce internet voting' (Global News): http://globalnews.ca/news/2253640/elections-canada-there-are-no-real-plans-to-introduce-internet-voting/
Laronde, Paul, 2012. Technologies in the Voting process: An Overview of Emerging Trends and Initiatives (Research Note) (Elections Canada): http://www.elections.ca/content.aspx?section=res&dir=rec/tech/note&document=index&lang=e
Misri, Angela, 2015. Will Canadians ever be able to vote online? (Rabble): http://rabble.ca/news/2015/10/will-canadians-ever-be-able-to-vote-online
Schryen, Guido. E-Democracy: Online voting. http://epub.uni-regensburg.de/21239/1/Schryen%20-%20E-Democracy%20Internet%20Voting%20-%20IADIS.pdf