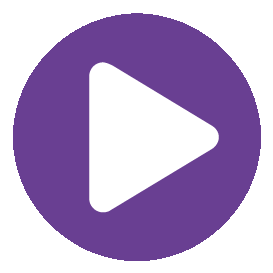 Leadnow | March 30, 2017
Canvassing Best Practices and Safety Tips
Where should I go to collect signatures?
The first step is to decide where you're going to go with your petition. Your goal is to have as many conversations with potential supporters as possible, and the most effective strategy depends on what community you live in. Here's some ideas:
Go to local events. Local festivals, farmer's markets and community events are great places to collect signatures. Sometimes the event organizers will allow you to set up a booth, but you can also just carry a clipboard through the crowd and start conversations with people.
Go somewhere where most people will be from your riding. It's okay to collect a signature from someone outside your riding (we're targeting lots of MPs after all!) but if you want to hit your target faster, make sure you go to events and locations that local people are most likely to be.

Set up on a busy street. High-traffic areas like downtown streets, or outside busy grocery stores can be great places to start conversations with people. You can set up a small info table or just grab a clipboard and start talking to people.

Knock on doors. Door knocking is a great way to reach supporters in your area. You'll probably have the most success in your own neighbourhood where people know you, or in more progressive neighbourhoods. You should try to door knock in the evenings or on weekends, and we don't recommend door knocking earlier than 11am or later than 8:30pm.

We recommend canvassing in pairs, for safety reasons and because you'll be able to learn a lot from each other.

Get creative. You know your community better that we do, and chances are you can think of some creative ways to reach supporters in your community. For example: if you live in a big city, you might try talking to people lined up waiting for the bus at a busy bus stop. If you live in a smaller community, maybe you could pass around a petition sheet at the local coffee shop. Think outside the box and have fun!
How do I get people to sign the petition?
Asking people to sign our petition is easier than it sounds. Studies show that people respond better to authentic volunteers (that's you!) than to highly-scripted professional salespeople, so you've already got a major advantage.
Here's a few tips to keep in mind
Be yourself (not a robot). We've created a script with some suggestions for how to start conversations with potential supporters, but that doesn't mean you should read it word for word like a robot. You'll have more luck if you put it in your own words and speak from the heart about why this issue matters to you.

Practice your pitch. You usually have less than 30 seconds to catch someone's interest, so it's critical that you're ready to make your "ask" quickly and succinctly. We recommend practicing starting conversations with a friend before you go out. This will help you be more concise, confident and comfortable when you hit the streets.

Listen as much as you talk. When you're having a conversation with a potential supporter, ask lots of questions and listen actively to what they say. People want to be heard and they are more likely to sign if they have a chance to talk about their feelings.

You don't need to have all the answers. If someone asks you a question you don't know the answer to, that's fine. Just let them know you're a volunteer and that you don't have that specific information. You can also offer to take down their name and contact information alongside their question and forward it to Leadnow staff to follow up (email the question and contact info to organize@leadnow.ca).

Make a direct ask. If you make a direct ask, (i.e. "Will you sign our petition?"), people are more likely to say yes. An indirect ask (i.e. "does this sound like something you might be interested in?") makes it less clear what you're asking them to do, and they will be less likely to sign.

Safety Tips
While most of your experience collecting signatures will be fun and innocuous, you may run into some interesting situations. At Leadnow, our volunteers' safety is our top priority. Stay alert, trust your instincts, and if a situation feels uncomfortable or unsafe, remove yourself from it.
Some safety tips:
If you're street canvassing, stay on the sidewalk or in public, visible places at all times, particularly during twilight hours.

If you're going door-to-door, watch for signs warning about aggressive dogs. Treat all medium-big dogs cautiously and don't enter a yard if there is an aggressive dog in it.

If you meet an intoxicated, grumpy or otherwise highly inhospitable person, don't engage or get into an argument. End the conversation politely and as quickly as you can, and move onto the next person.

Don't enter houses, even in pairs.

If it will be dark while you are out, wear bright, reflective clothing.

Listen to your gut. If you feel uneasy about knocking on a particular door, or being in a particular situation, just leave.