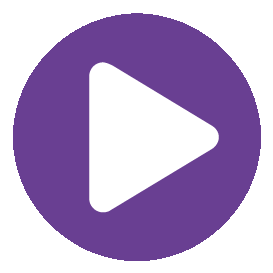 Leadnow | July 7, 2016
Explainer: The voting reform committee (aka ERRE)
What is the ERRE, or electoral reform committee?
In June 2015, the Liberal Party released their election platform promising to make every vote count. They specifically promised to strike a special all-party committee to "review a wide variety of reforms, such as ranked ballots, proportional representation, mandatory voting, and online voting."
Six months after forming government, Minister of Democratic Institutions Maryam Monsef finally announced the creation of the all-party committee known as ERRE.
How is the committee composed?
The Liberals have five seats, the Conservatives three, the NDP two, and the Greens and Bloc one voting seat each. No one party has a majority on the committee, necessitating cooperation between at least two of the parties.
Which MPs are on the committee?
The ERRE committee membership is currently as follows:
Liberals
Ruby Sahota (Brampton-North)
Matt DeCourcey (Fredricton)
John Aldag (Cloverdale Langley City)
Sherry Romanado Longueuil (Charles-LeMoyne)
Francis Scarpaleggia (Lac-Saint-Louis)
Conservatives
Jason Kenney (Calgary Midnapore)
Scott Reid (Lanark — Frontenac — Kingston)
Gérard Deltell (Louis-Saint-Laurent)
NDP
Nathan Cullen (Skeena — Bulkley Valley)
Alexandre Boulerice (Rosemont — La Petite-Patrie)
Bloc Québécois
Greens
Elizabeth May (Saanich-Gulf Islands)
How are they going to study voting reform?
Currently the plan is for ERRE to spend the summer in Ottawa hearing from expert witnesses. They will hit the road in the fall to consult more widely with Canadians. They'll then produce a final report by December 1, 2016.
How can I participate in the committee?
There are two ways the public can participate in the committee - by
requesting to become a witness
and by
submitting a brief
(requests and submissions must be in by Oct 7th).
The committee is also monitoring question and comments from Twitter - you can participate by using the hashtags #ERRE #Q.
Are there other consultations happening on this?
Yes - MPs have been tasked with holding town halls on voting reform over the summer. We'll have a list of known town halls soon - so ask your MP if they are planning to hold one too!
What are the deadlines for the consultations?
MPs must report back to the committee on the results of their town halls by October 15th. The committee must have its final report done by December 1, 2016.
What if I want to follow the committee more directly?
You can tune in to committee meetings and read their minutes on the ERRE website:
http://www.parl.gc.ca/Committees/en/ERRE
What is Leadnow doing to engage with this process?
Leadnow is focused on urging the committee to recommend proportional representation. To that end, we'll be letting our community know about opportunities to participate in the consultations. Watch this site for more information on locations of town halls and other events. We'll be hosting our own youth-focused consultations in Toronto and Vancouver in the fall, will be applying to become witnesses, and will submit a brief. We'll need Leadnow members to help us prepare for all of this, so stay tuned!