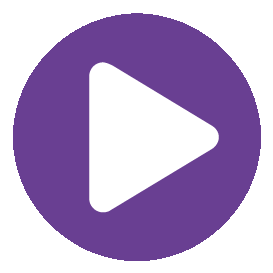 Leadnow | March 30, 2017
Extra Resources and Talking Points
This is our primary script for canvassing on Democracy Heroes. The script contains the most important talking points - don't worry about making your pitch overly complicated! Most people don't expect you to be an expert. That said, you may want to brush up on some extra talking points about electoral reform.
Here's some extra key messages you could use when you're out canvassing:
We are constituents who are disappointed in this government's decision to break their promise on voting reform. This flies in the face of the government's commitment to do politics differently.

We believe that this government could have done more to build consensus across party lines and engage and educate Canadians about this issue.

88% of experts and over 87% of the public who participated in consultations wanted proportional representation.

The Liberals themselves spoke just seven months ago about how 'antiquated' first-past-the-post is, but now they think it is just fine to keep using it.

We want to see the government come back to the table and work with the other parties and civil society to come up with a compromise. It's not too late to fix our system before 2019.
This government made a clear commitment to voting reform in 2015. They have now abandoned that promise without trying to come to a consensus with other parties and without engaging in real public education about the issue.

If Justin Trudeau continues to break key promises he made to progressive voters, he may face consequences in the next election. This is just one of a number of promises he hasn't lived up to, including improving funding for First Nations, and being more aggressive on fighting climate change.

In July 2016 Minister Maryam Monsef testified that FPTP is 'antiquated'. Now Minister Karina Gould is out saying that it's good enough to keep using. This is a major flip-flop on the government's position on voting reform.

88% of the expert witnesses to the government's electoral reform committee were supportive of proportional representation.

87% of people who spoke at ERRE public mic sessions across the country during the fall supported proportional representation.

A majority of people were in favour of proportional representation at a majority of MP town halls held throughout the summer and fall.

A majority of people expected Justin Trudeau to keep his promise to make every vote count, including 67% of Liberal voters. Even the Conservatives appear to be split on it. (Source: Environics, 2016)
Source for these facts: http://www.fairvote.ca/strong-mandate/

Other key messages on PR that you can share:
Our voting system is broken
A party can get 100% of the power with only 39% of the vote.

Although there was an uptick in 2015, in general, voter participation has been going down year after year. It's clear that people feel like something isn't working for them.

Canada is one of the only western democracies still using first-past-the-post. We're the only OECD country that uses FPTP exclusively at all levels of government.
Proportional representation is a great alternative
It would create fair elections where every vote counts.

Evidence from other countries shows it would lead to more diversity, and better representation of women in Parliament. Canada is currently ranked 63rd in the world for representation of women in Parliament.

It would force parties to have to work together and collaborate, which would strengthen our policies and reduce 'policy lurch'.

We can work with the government to design a system that keeps the number of parties under control and is easy for people to understand. Civil society has a number of suggestions to bring forward.
We want action
There is still time for the Liberals to come back to the table and work with the public and the other parties to find a way forward. We are calling on them to do just that.
Additional resources about electoral reform